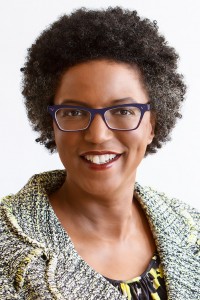 A TEDxCambridge talk by Linda Hill '77 on "How to Manage for Collective Creativity" was recently among the talks featured on the main TED website.
Hill is the co-author of Collective Genius: the Art and Practice of Leading Innovation.
According to the book's website, "Great leaders of innovation don't fit the conventional mold of 'good' leadership. They're not visionaries who set direction and inspire others to follow. Instead, they create the context in which others are both willing and able to innovate."
Hill is the Wallace Bretty Donham Professor of Business Administration at Harvard Business School and is the co-author of Being the Boss: The 3 Imperatives for Becoming a Great Leader. She has worked with organizations worldwide, including General Electric, Reed Elsevier, Accenture, Pfizer, IBM, MasterCard, Mitsubishi, Morgan Stanley, the National Bank of Kuwait, AREVA, and the Economist.