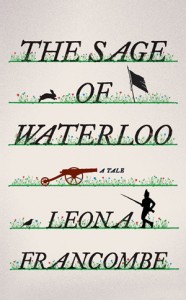 The Sage of Waterloo, the first book by Leona Francombe '78, will be published in June 2015.
From the book description: "William is a white rabbit living at Hougoumont, the historic farm on the site of the Battle of Waterloo. Under the tutelage of his grandmother Old Lavender, William attunes himself to the echoes and ghosts of the battle, and through a series of adventures he comes to recognize how deeply what happened at Waterloo two hundred years before continues to reverberate."
Francombe is a classical pianist who received her bachelor of art in music and Russian from Bryn Mawr, and her master's degree from the Yale School of Music. The Sage of Waterloo is published by W. W. Norton & Company and will be available June 2015.