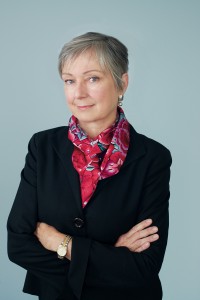 Jo Ellen Parker '75 was recently announced as the 10th president of Carnegie Museums of Pittsburgh. Parker will also be the first female president the museums have had in their nearly 120-year history. She will begin the position in August of this year.
Parker, who earned a Ph.D. in English literature at the University of Pennsylvania after graduating from Bryn Mawr, taught and served as a dean at Bryn Mawr from 1984 to 1996. She was president of the Great Lakes Colleges Association from 1996 to 2004, and then executive director of the National Institute for Technology in Liberal Education from 2004 to 2009. In 2009, she became the 10th president of Sweet Briar College.
The Carnegie Museums include Carnegie Museum of Art, Carnegie Museum of Natural History, Carnegie Science Center, and the Andy Warhol Museum. According to Pittsburgh's Tribune-Review, the board of trustees did not let gender play a part in their decision.