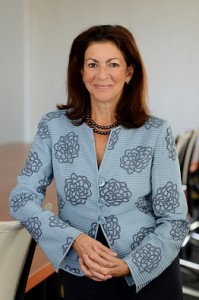 Therese Pritchard '75 was selected as the first female chair of international law firm Bryan Cave LLP.
"I think the playing field is leveling out, and I think firms can select leaders from a more diverse talent pool than ever before," Pritchard said in an interview for The Wall Street Journal's Law Blog. "I do remember the days when I was for the most part the only woman in the room. I think slowly, over the decades, women have taken on more responsibility and been recognized for their contributions more and more."
Pritchard started her career as an in-house lawyer at First National Bank of Boston, then working for Gibson Dunn & Crutcher LLP before joining Bryn Cave in 1999. She is also a Securities and Exchange Commission veteran.
Pritchard will begin her role next October.