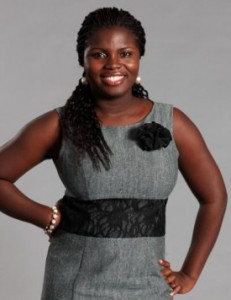 An opinion piece by Deborah Ahenkorah '10 about cultural content in children's literature was posted by The Huffington Post on Oct. 23. In the article, Ahenkorah not only speaks about her experiences growing up in Ghana without access to books that represented her own culture and realities, but also discusses how an increase of these books would positively effect the economics of Africa.
From her blog post,
"While the issue of what content African children consume involves strong moral, cultural and identity considerations, this is also about economics, growth and business opportunities on the continent. African children deserve to see themselves and their cultures in the books they read and we can build a successful industry in making this a reality. You don't have to look far for proof: Disney's African-based story, the Lion King, has grossed $952 million worldwide."
Four years ago, Ahenkorah co-founded Golden Baobab, a social enterprise that discovers, trains, and enables African writers and illustrators to produce children's literature. She was also an inaugural member of the New Voices Fellowship, a fellowship designed to bring more expert voices from developing worlds into global development discussions.