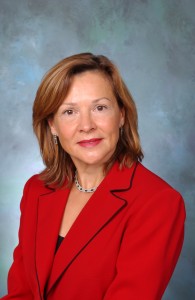 Rice University professor Naomi Halas, M.A. '84, Ph.D. '87, was elected to the National Academy of Sciences for her distinguished and continuing achievements in original research in science and engineering.
According to the Rice University press release, Halas is one of the world's most-cited experts in nanophotonics and a pioneering researcher in the field of plasmonics. She is the Stanley C. Moore Professor in electrical and computer engineering and a professor of biomedical engineering, chemistry, physics, and astronomy. She is also the founding director of the Laboratory for Nanophotonics and director of the Rice Quantum Institute. Since joining the Rice faculty in 1990, Halas has specialized in studying how light interacts with engineered nanoparticles. Her research spans from electromagnetic theory to chemical nanofabrications.
Halas is a fellow of the American Association for Advancement of Science, the Materials Research Society, the Optical Society, the American Physical Society, the International Society for Optical Engineering, and the Institute for Electrical and Electronics Engineers. She was elected to the American Academy of Arts and Sciences and is a member of the Mathematical and Physical Sciences Advisory Council of the National Science Foundation. She is a National Security Science and Engineering Faculty Fellow of the U.S. Department of Defense.
For a full list of Halas' accomplishments, see the Rice University press release.
The National Academy of Sciences, created by President Abraham Lincoln in 1863, is one of four organizations that make up the National Academies. They are private, nonprofit institutions that provide science, technology, and health policy advice under a congressional charter.