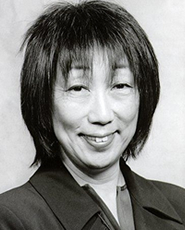 Joan Shigekawa '58 assumed the role as acting chairman for the National Endowment for the Arts (NEA) in December 2012. Previously, Shigekawa served as NEA senior deputy chairman since 2009.
The NEA is an independent agency of the federal government that supports artistic excellence, creativity, and innovation for the benefit of individuals and communities.
Shigekawa is the former associate director for Foundations Initiatives at Rockefeller Foundation, was the first director of the arts program at the Nathan Cummings Foundation, and directed the international production laboratory of the Program for Arts on Film at the Metropolitan Museum of Art. She has 20 years of experience in film, television, and the theater, and served as an art advisor for a range of projects in the visual, performing, and media arts.