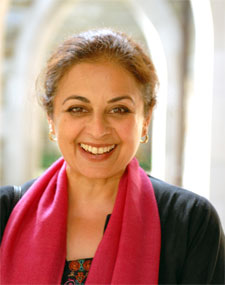 Shazia Rafi '79, the secretary-general of Parliamentarians for Global Action, has been appointed to serve on the United Nations Democracy Fund Advisory Board. The UNDEF advisory board is composed of 13 UN member states, two international civil-society organizations, and three individual members:  Rafi will serve as an individual member for the period of 2012-13.
UNDEF was founded in 2005 by the UN secretary-general to foster human rights and democratization efforts throughout the world. They complement the UN's efforts in expanding democracy across the globe and re-emphasize democratic rights such as women's rights, participation rights, and overall support for civil society. "The role of the Board is to offer the UN Secretary‐General policy guidance, consider proposals for funding, and recommend funding proposals for approval by the UN Secretary‐General," says a press release from the Parliamentarians for Global Action.
Parliamentarians for Global Action, a non-profit organization with more than 1,300 individual legislators from 131 national elected parliaments, works to promote peace, democracy and human rights around the world. The organization was established in 1978-79. Rafi, who majored in political science at Bryn Mawr before earning a master's degree in international political economy from the Fletcher School of Law and Diplomacy at Tufts University,  has served as its secretary-general since 1996.