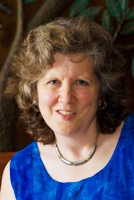 Rabbi Barbara Penzner '78,of Temple Hillel B'nai Torah in West Roxbury, Mass., was honored with Rabbis for Human Rights-North America's 2011 Human Rights Hero Award this Dec. 19.
Rabbi Jill Jacobs, the organization's executive director, hails Penzner as a "dedicated, fearless advocate for human rights with a particular passion for fighting for the rights of laborers."
A longtime advocate of workers' rights, Penzner led a movement of Jewish clergy to oppose Hyatt Hotels' labor practices in the wake of the chain's mass firing of 98 workers in its three Boston-area hotels. Justice at Hyatt investigated Hyatt's labor practices and found them "contrary to the religious traditions we uphold." Citing the Torah's command, "You shall not abuse a needy and destitute laborer," the group urged Jews to honor boycotts called by Hyatt workers at 18 hotels nationwide, characterizing patronage of those hotels as "not kosher." More than 300 rabbis nationwide have signed a pledge to honor the boycott.
Penzner has also been active in Rabbis for Human Rights-North America's ' campaigns against slavery and human trafficking and advocacy of immigrants' rights. She has recently participated in RHRNA's partnership with the Coalition of Immokalee Workers, an organization that represents farm workers in Florida.
Penzner, who majored in Russian at Bryn Mawr and earned her Master of Hebrew Letters degree from the Reconstructionist Rabbinical College in Philadelphia, has served at Hillel B'nai Torah since 1995. A leader in the Jewish community of greater Boston and in interfaith work, she has also served as the president of the Reconstructionist Rabbinical Association, a nationwide organization of Reconstructionist rabbis.