Mina Jahan Bissell '63 and Nancy L. Craig '73 have been elected to membership in the National Academy of Sciences. Members of the academy are elected annually "in recognition of their distinguished achievements in original research; election is considered one of the highest honors that can be accorded a scientist or engineer."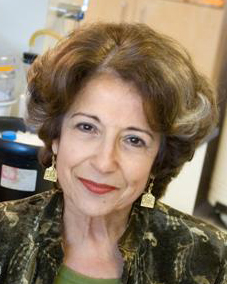 Bissell was the director of the life sciences division of the U.S. Department of Energy's Lawrence Berkeley National Laboratory for 16 years; she now serves the Berkeley Lab in the role of Distinguished Scientist. Her research on selective gene expression by cells within a tissue posed a radical hypothesis that is now mainstream — that the unit of function in higher organisms in not the genome or the cell alone, but the three-dimensional tissue complex. Her study of cells within the context of their tissue structure uncovered the critical role of the cellular matrix in cancer development.

Craig is a professor of molecular biology and genetics at the Johns Hopkins University School of Medicine and an investigator at the Howard Hughes Medical Institute. Her work focuses on transposons, or "jumping genes"—pieces of DNA that move to different locations within a cell and sometimes between cells. Her work has significantly advanced knowledge of the biochemical processes that control where transposons insert themselves, which has potential applications in research on HIV, antibiotic-resistant bacterial infections, and understanding the functions of genes.