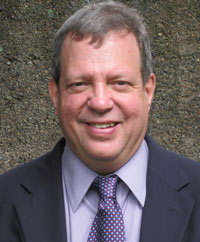 Scott Silverman, who earned an M.A. in history from Bryn Mawr in 1990 and served on the College's library staff for more than 20 years, was appointed library director and coordinator of information services at Earlham College in Richmond, Ind., last spring. He began work at Earlham on Aug. 1.
According to Bryn Mawr Chief Information Officer Elliott Shore (Ph. D. '84), Silverman began his library career "as a cataloger in Canaday Library in 1984 and progressively accepted more responsibility within the library, in the Tri-College consortium and within Information Services. He became head of cataloging in 1988, head of technical services in 1995, and the licensing agent for the entire Tri-College library system in 2000. With the merger of all of the departments in Information Services, he took on the task of setting up the nodes as well as taking over the responsibility for budgeting for the consortium and for IS."
In 2004, Silverman was the Library Journal's non-fiction book reviewer of the year; he served on the American Library Association's Notable Council from 2004 to 2006. He has completed the Frye Leadership Institute, a program designed to develop the next generation of higher-education leaders emerging from IT and library backgrounds.