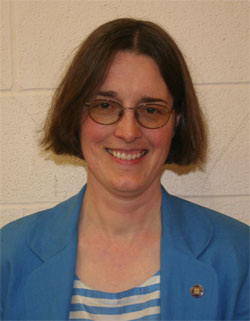 Cynthia Brown, A.B. and M.A. '84, has been appointed vice president of academic affairs at Massachusetts College of Liberal Arts in North Adams, Mass.
She comes to the position from Lesley University, where she was the assistant vice president for national programs. During her 17-year tenure at Lesley, Brown also led the college's adult-learning division and school of education and served as the associate dean of the school of education and the acting executive director of regulatory affairs and state relations.
A Ph.D. in the history of American civilization, she is active not only as an administrator, but as a researcher and teacher as well. She is currently editing a volume on Lesley's contributions to education and scholarship in honor of the university's centennial; her chapter will be a biographical study of Lesley's founder, Edith Lesley Wolfard.