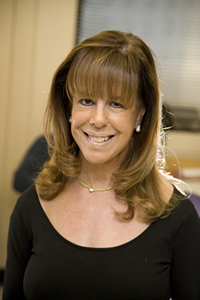 R. Suzanne Zukin '70, the F.M. Kirby Professor of Neural Repair and Protection and director of the Neuropsychopharmacology Center at Albert Einstein College of Medicine of Yeshiva University, was one of the winners of this year's Neuroscience of Brain Disorders Award from the McKnight Endowment Fund for Neuroscience for her research on Epigenetic Remodeling of Neuronal Genes in Global Ischemia. The award includes a three-year, $300,000 grant.
Zukin's research focuses on how brain insults such as stroke and open-heart surgery cause neurons to die, resulting in memory loss. She will use the McKnight award to identify epigenetic modifications that occur in response to stroke. DNA is the genetic blueprint for all human cells, and the reading and execution of the blueprint inside each cell is controlled by epigenetic modifications or chemical marks attached to histones and DNA. The epigenetic code is altered in response to environmental cues and modulates the ability of each individual cell to transcribe the DNA. Zukin hopes to create a genome-wide map of the epigenetic code following stroke in hopes of uncovering therapeutic strategies to ameliorate the neurodegeneration and memory loss caused by this devastating human condition.
In addition to receiving the prestigious McKnight Foundation Neuroscience of Brain Disorders Award, during the past year Zukin's contributions to the field have been recognized with an invitation to serve as a standing member of the NIH Study Section on Neural Oxidative Metabolism and Death, for the National Institute for Neurologic Disorders & Stroke, as well as appointments to the editorial boards of two new journals: Frontiers in Neuroscience and Genetics & Epigenetics. She currently serves on the editorial boards of several other prestigious journals, including the Journal of Neuroscience, Neurobiology of Disease and Molecular Brain Research; during the past ten years she also has completed terms on the editorial boards of the Journal of Biological Chemistry and Molecular Pharmacology. In addition, she is a fellow of the American College of Neuropsychopharmacology.