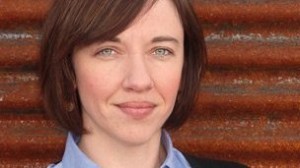 Robin Reineke '04 was featured in an article in BBC News Magazine for her anthropology work identifying bodies of migrants who died in the Arizona desert. Reineke and her forensic team developed the Pima County Missing and Unidentified Persons Project in 2006 to solve the cold cases of unidentified migrant bodies of those entering the U.S. through the Sonoran Desert.
Once they are notified by border patrol, citizens of a local Indian reservation, ranchers, or hikers, Reineke and her team begin investigating. They compare the unidentified remains to a missing persons list collected from families of missing migrants recently known to be crossing the border. Once there is a possible match, she reaches out to the family.
Reineke is a doctoral candidate at the University of Arizona's School of Anthropology and was recently interviewed on BBC's podcast "Outlook."