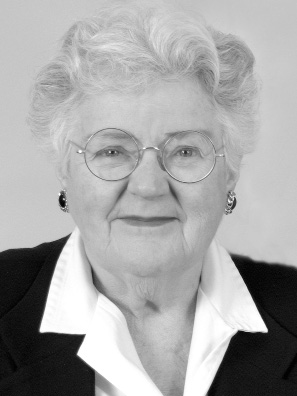 The William and Mary Quarterly has established a new prize to honor Mary Maples Dunn, M.A '56, Ph.D. '59. The Mary Maples Dunn Prize will honor the best article in early American women's history by an untenured scholar published in the William and Mary Quarterly that uses gender as a primary analytical category.
After earning her Ph.D., Dunn remained a member of the Bryn Mawr community, becoming first a professor of history and then dean of the College. She went on to become the president of Smith University, the director of Harvard's Schlesinger Library, the first dean of the Radcliffe Institute (she was succeeded in the latter position by Drew Gilpin Faust '68, who went on to become Harvard's president), and the co-executive director of the American Philosophical Society (in which position she was succeeded by Bryn Mawr President Emeritus Mary Patterson McPherson, Ph.D. '69).
"As a women's historian and historian of early America," the WMQ's website says, Dunn "is well known for her scholarship as well as for her lifelong efforts to advance other women's careers in the academy, as students, faculty members, and administrators. In keeping with her legacy of generous assistance to younger scholars, the Mary Maples Dunn Prize is specifically designed to help untenured scholars establish themselves professionally and to provide funds to assist with their research. And in keeping with her pioneering work as a women's historian, the prize is designed to encourage the creation of more excellent scholarship in women's and gender history."